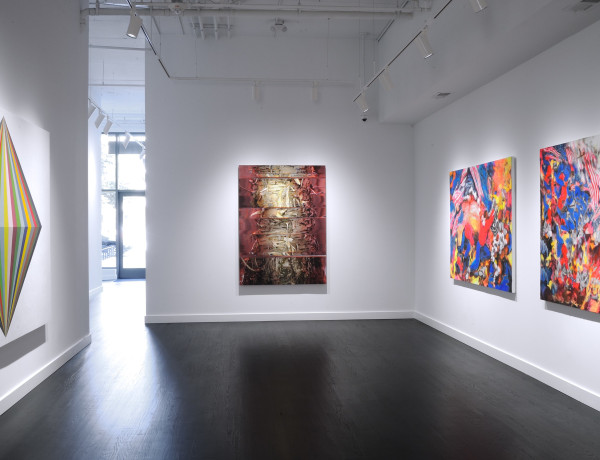 As Galleries Return to Normal, One Group Show Thinks Big
For OPEN on K, Hemphill in Washington D.C. asked artists to bring their biggest ideas.
Hyperallergic
By Kriston Capps
November 11, 2021.
For Open on K, Hemphill asked artists to bring their biggest ideas. That's a promising gallery provocation for this moment of return to not-quite-normalcy. Rush Baker appears to have found urgent inspiration in the Black Lives Matter protests for racial justice in the summer of 2020, but his paintings also point indirectly to the inchoate rage of the January 6 insurrection, with which the United States has yet to reckon. Many other artists — and many of the rest of us — spent months looking inward. Stepping back into the gallery after so many months of not seeing or showing or socializing marks an important moment, one in which we may see what's changed.