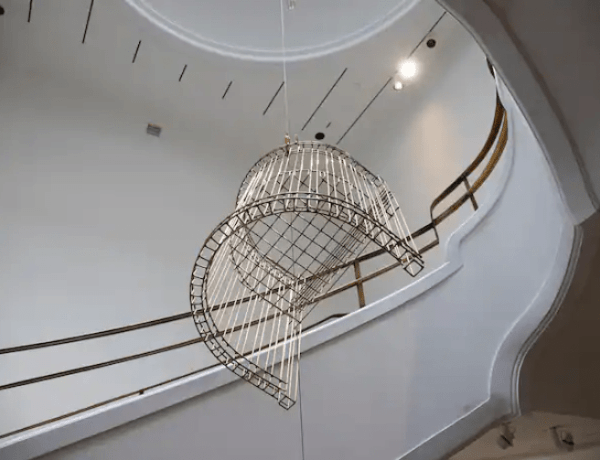 At the Phillips Collection, conceptual art that evokes 'Ghosts' of the museum's past
By Mark Jenkins, The Washington Post, June 9, 2021.
"Marley Dawson and the Phillips Collection operate on different planes. The museum is known for paintings that are hushed, serene and even transcendental; Dawson makes metal sculptures that spin, pivot and occasionally spit fire. But the Australian conceptual sculptor and the Washington museum meet in midair, like high-wire acrobats from disparate troupes, for "Ghosts." It's the latest installment in "Intersections," a series in which contemporary artists respond to the Phillips's art."